Chiropractic Care for Pregnancy & Infants
---
Expertly treating pain in the Scarborough, ME area
Dr. Meg and Dr. Carroll are both mothers to multiple children and hold a deep understanding of the extra care expecting mothers and newborns need. They've had the privilege of working with many expectant and new mothers over the years, even being present for the birth of many, giving the newborn their first adjustment day. They are passionate about helping women have an ease in pregnancy and birth through greater health and chiropractic assistance.
New and expectant mothers experience immense biomechanical and neurological changes and strains. Moms and newborns go through incredible physical and mental strain from gestation to the birth process. Holistically treating you and your baby's health through chiropractic care is an important method for supporting your body's natural ability to carry a child, recover from birth quickly, and set both you and your child up for success in wellness for the rest of your life together.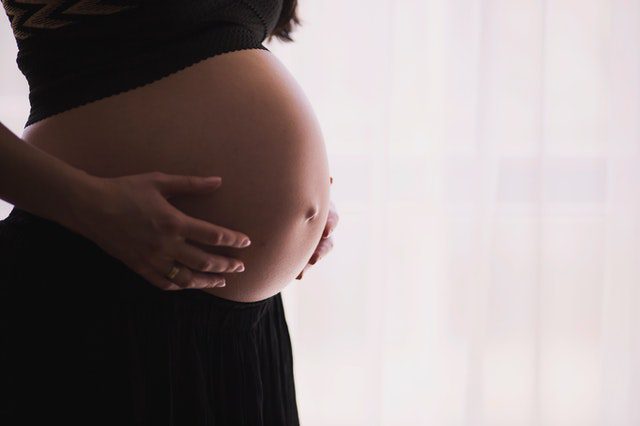 Learn More

Pregnant mothers face a beautiful challenge ahead of them, from gestation to birth, we are experts at supporting mom and baby through the inevitable structural and hormonal changes. Our goal in treating expectant mothers is simple, an easeful birth process for all involved. We take our time to learn mom's birth plan, we stay up to date with baby's progress and ultrasounds, and even involve spouses or partners into the education aspect of prenatal and postnatal chiropractic care. Our focus is on mom's health, wellbeing, and keeping her body strong and vital to grow and deliver a healthy baby. When a mother's blood pressure and blood sugars are regulated, her ligaments are strong, and her structure is aligned, she is set up much more successfully for an easeful pregnancy and delivery.

We support baby as they grow in the womb and continue that support during the essential time just after birth. Our doctors use the Webster Method as part of a breech protocol if needed. We assure baby's optimal position and presentation, and help mom maintain uterine tonality which correlates to baby's muscle tone as they develop. The birthing process puts an immense amount of stress on both mom and baby's body. Chiropractic adjustments for newborns help align the head, neck, and shoulders that hold tension from their entrance into the World, but also help them adapt to life outside mom's womb and form vital neuro-mechanics which lead to a healthy childhood.

Our position in being the facilitators in your health using chiropractic remains the same in this miraculous stage in life. We are committed to helping you create healthy new habits and allow the body to rebound from trauma using its innate intelligence. With an intentional and collaborative approach to wellness, we often utilize our many other facets of health located at our wellness center, Oasis, to further support expectant mothers. Acupuncture can help baby positioning, Reflexology is a wonderful tool to de-stress, bring life back to tired feet, and indirectly ease tension in other areas of the body, and Prenatal massage is essential to blood flow and muscle tone during pregnancy. We are deeply passionate and excited to see you through this amazing time.