Our Practice - Chiropractic Technique
---
Expertly treating pain in the Scarborough, ME area
Chiropractic Family Wellness Center in Scarborough, Maine is founded on a friendship of three decades between Dr. Carroll Coyle and Dr. Meg Pickering. From their days completing post-graduate work together, it was clear that their shared philosophy of providing the best possible chiropractic care was a uniting foundation for their partnership as care providers.
Since 1991 Dr. Carroll and Dr. Meg have been sharing their chiropractic excellence with Southern Maine, helping individuals of all walks of life reclaim their health and take control of their wellbeing. Each Practice Member who receives care at our office is treated by both doctors. This allows our Practice Members to reap the benefits of their combined skills and unique perspectives.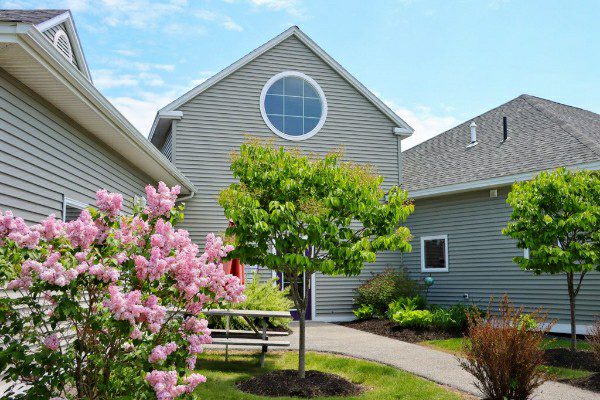 Experience with us

From the first time you walk through our doors for an initial assessment, we want you to feel that you aren't just a client suffering from a condition. Rather, we invite you to join us as a partner in your whole-body healthcare. We see every client as a complete human being with a unique complex biology system that has fallen out of balance your lived experiences. Once you come to our practice to seek healing, you've started down the road to regaining the health you've lost along your way. In fact, simply by visiting this site you have taken the first step.

At Chiropractic Family Wellness Center, we practice a variety of chiropractic techniques that allow us to assess your condition in a meaningful, meticulously thought through manner. We take our time to understand the underlying causes of the symptoms you experience, not just treat those symptoms as they arise. We are focused on lifelong wellness which is why our intake process is so intensive.

At your first visit, we will begin comprehensively gathering information about your body with a multi-step intake process that involves reviewing your health history and asking questions about your concerns and goals. A complete spinal analysis, posture evaluation, and physical exam will help us gather information and give insight into what may be causing dis-ease, and how our collaborative client centered approach to wellness can help you.

Your second appointment is also known as the Report of Findings. At this time our doctors have put significant thought and preparation into the results of your exams, scans, and health history, and have created an educated plan of action. An open conversation about wellness and how we will help you achieve your goals is the main part of this appointment. A personalized adjustment schedule, integration of other services, and financial information is presented to you at this time.

We are committed to and believe that education is key in this type of work. When you have a deep understanding of what we do and why we do it, positive results are seen quicker and last much longer. We give you tools, stretches, and exercises that extend your care to home and beyond. We always welcome questions and will happily explain our philosophies and science to any open ear. Along your wellness journey with us we include evaluations which measure progress and give space for open communication between you and your doctor. We hold monthly educational seminars for new Practice Members to experience a deeper understanding of chiropractic and the body's natural ability to heal. Our passion for this work shows in our commitment to health for our clients, our community, and ourselves.
What is Chiropractic?

Chiropractic is the largest non-allopathic healing art in the US. Allopathic refers to the system of medicine that aims to combat disease by using remedies such as drugs or surgery. The word chiropractic literally translates to "done by hand." Precise and meaningful adjustments clear interference and restore function to the spinal structure and the nervous system within, thus restoring function to the whole body. The purpose of chiropractic is to release the healing power of the body by clearing the communication pathways to the brain and central nervous system, which are responsible for running our body systems.

Our nervous system, housed within our spine, ensures a perfectly functioning body. Not only does it coordinate our movements, but it harmonizes all the cells, tissues, and organ systems. The nervous system is the most essential organ in the body and chiropractic is the only healing art that focuses solely on keeping it, and the spinal structure, clear from interference.

Whether the body is attempting to recover from an injury, enduring a chronic illness, or simply craving the experience of optimum health, chiropractic care can help.