Why Pediatric Chiropractic?
---
Expertly treating pain in the Scarborough, ME area
Children these days face an array of everyday stressors, from school to social media, cyber bullying, peer pressure, and information overload. Changing family situations, loss, grief, illness, and injury all greater attribute to levels of stress in a young body. A developing brain is weakened by stress, and the onslaught of toxic stress can lead to problems in behavior and physical and mental health. This type of stress can also decrease the size and affect the function of regions of the brain responsible for memory, learning, and executive function. Our brain-based approach to chiropractic focuses on supporting body systems to better adapt to these types of stressors which overtax the nervous system and affects overall health.
Despite the numerous outside stressor's children face, they're also burdened with the weight of their most important job: developing into a healthy adult. The insurmountable stress that puberty puts on young people is only multiplied by environmental, family, and school stress. Kids who are exposed to these types of stressors are more likely to suffer from physical and mental ailments such as frequent ear infections, inadequate sleep or nightmares, depression, and anxiety.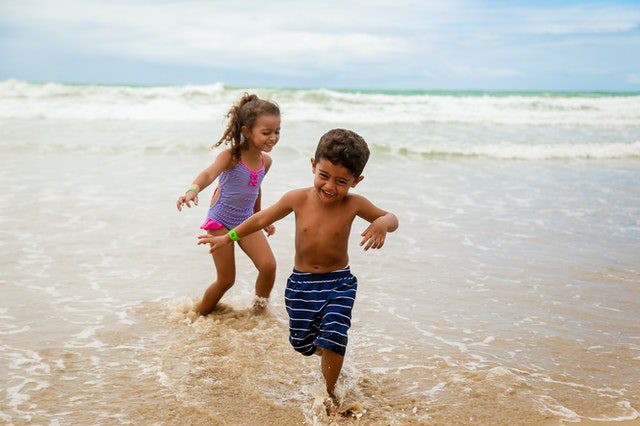 How does it work?

Chiropractic care is specifically focused on helping overwhelmed and challenged nervous systems to better cope with stress and formulate new patterns and strategies that lead to healthy outcomes. Forming these beneficial neuro-biomechanical pathways and patterns early can help tremendously with your child's ability to deal with the many stresses that come with growing up in today's world. Without guidance, the overwhelming tide of stress that comes with childhood and puberty can lead to serious neuro-biomechanical problems that chiropractic care can help to alleviate with careful, individualized treatment for their unique situation. Using a gentle but effective series of adjustments, our doctors allow the central nervous system to heal from traumas and begin clearing the information pathways that support healthy stress responses.
Is chiropractic right for my child?

Chiropractic care is a powerful tool for aiding in the relief of symptoms relating to things like: ADHD, autism spectrum disorders, learning disabilities, asthma, constipation, scoliosis, or coordination issues. It is also vital for fostering positive responses to external stress, but what about your already healthy, thriving child? Maintaining a regular schedule of chiropractic adjustments not only keeps children healthy and happy, but allows them to better adapt to future stress, injury, and supports immunity which is vital for kids entering the public-school systems. Consider chiropractic as a powerful tool for helping your child deal with challenges and potential dysfunctions their body and nervous system haven't been able to deal with on their own. Whether your goal for your child is overarching wellness, or you're concerned with a prevalent symptom, chiropractic not only maintains health and vitality, but helps manage difficulties and allows them to thrive despite those issues.