<< Back
Pediatric Chiropractic Care: Put an End to Your Child's Growing Pain
- Wednesday, December 07, 2022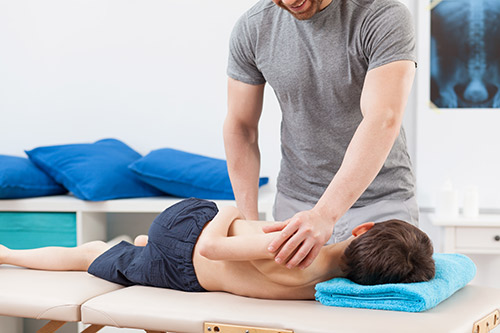 Children under chiropractic care almost universally enjoy relief from pains associated with growing and development. Growing pains, while normal in all humans, differ wildly in severity. If your child is one of the unfortunate where growing pain is unsufferable, pediatric chiropractic care can be the most loving gift imaginable.
Pediatric chiropractic care services is designed to empower the child's nervous system functions optimally during their crucial developmental stages. Chiropractic Care for children will help improve numerous bodily functions and needs to include sleep, digestion, range of motion, nervous system functionality, and more. better nervous system function and more.
Doctors of Chiropractic focus on tonal work and the use of gentle pressure in very specific areas of the spine to reduce stress. Tonal work refers to a very refined and gentle style of adjusting which allows for increased precision and care. Tonal work is applied to chiropractic patients of all ages, but with that said, newborns and very young children respond particularly well to tonal work because they do not carry the same stresses that their elders have accumulated. Chiropractic care for infants is so gentle that they often sleep through the entire process.
It is never too early to introduce your children suffering growing pain to the countless benefits that chiropractic offers. You have questions regarding your child's growing pain, we have answers and solutions. Let's get them feeling better starting now! Contact our Chiropractic Family Wellness Center.