<< Back
Pediatric Chiropractic Care During Winter Works Wonders
- Wednesday, January 11, 2023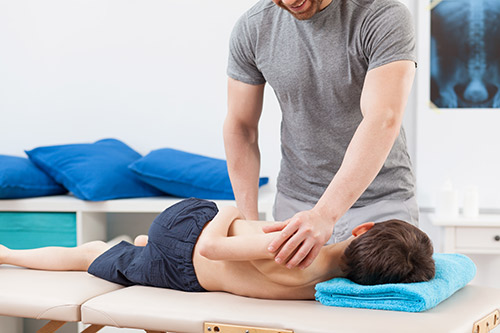 We certainly want our kids to be healthy at allPediatric Chiropractic Care During Winter Works Wonders times. But the cold temperature can make the immune system sluggish, thus, during winter you and your children are subject to colds and other immune-system challenges. You can boost your child's immune defenses during the cold season right here at Scarborough's Chiropractic Family Wellness Center! We are Scarborough's most trusted pediatric chiropractic care service provider and we'd welcome an opportunity to personally discuss how we can increase your child's quality of life.
One of the key benefits of pediatric chiropractic care is that it can help improve the immune system. The nervous system plays a critical role in the functioning of the immune system, and chiropractic adjustments can help to ensure that the nervous system is functioning at its best. By optimizing the function of the nervous system, pediatric chiropractic care can help to reduce the risk of infection and illness during the winter months.
Moreover, pediatric chiropractic care can help to minimize pain and discomfort. Cold temperature can cause tightened muscles and joints. Children who engage in cold-weather activities can be at risk for injuries. Chiropractic adjustments can help to alleviate pain and discomfort by restoring proper alignment to the spine and other joints, and by improving the functioning of the muscles and nerves.
We encourage parents to converse with their chiropractor and consider regular visits to support their children's healthy and pain-free lifestyle. When seeking a pediatric chiropractic in or near Scarborough, ME, contact Chiropractic Family Wellness Center.