<< Back
Extremity Adjusting: Start Feeling Your Best
- Friday, September 08, 2023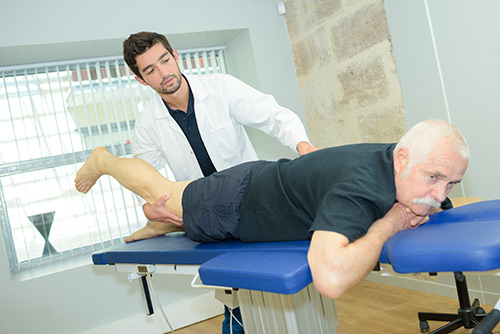 Once chiropractic extremity adjustments are accomplished, you enjoy immediate reward in body mechanics that reduce pain and have you moving comparatively effortless prior to treatment. This treatment effects how you hold your body as you stand, sit, lift, bend, carry, and sleep. Manipulation of your spine and muscles restore and promote smooth movement.
A misalignment in any joint will lead to poor functioning and even inflammation or damage to surrounding soft tissues. Realigning joints throughout the body will enhance the body's natural healing abilities. Chiropractic adjustments are intended to benefit healthier functioning for your whole body. Whenever a joint is out of alignment it will cause you so much pain. The pain will be dull, aching or stabbing and throbbing. The tiniest misalignment in one of your joints will lead to a bigger amount of pain when it negatively affects the functioning of supportive tissues nearby. At the same time, when you have an issue with a joint, it will lead to poor posture and affect how you carry your weight. The chiropractor will perform an extremity adjustment on your ankle to help improve your body mechanics.
Chiropractic care for extremity adjustments promotes healthy habits throughout your whole body by restoring proper functioning in all areas of your body. The good part is when your joints are properly aligned, you will experience less pain and discomfort that will affect how you carry yourself and what kind of activities you participate in.
If you want to try Extremity Adjustment near Scarborough, contact Chiropractic Family Wellness Center.