<< Back
Chiropractic Treatment's Positive Effect Upon Pregnancy, Labor, and Delivery
- Monday, October 10, 2022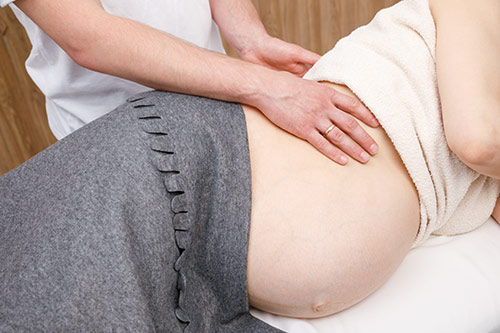 Hello ladies and welcome back to our Chiropractic Family Wellness Center blog. Most of you know that we invest heavily in educating all of our readers on a wide range of health topics. You may not realize the for years now, we've provided chiropractic care for pregnant ladies.
Studies reveal that prenatal chiropractic care often reduces the amount of time spent in labor by hours! There are many benefits to prenatal chiropractic care, but as it pertains to labor and delivery, your chiropractic care would have assisted with pelvic alignment, a physical improvement that is known to promote efficient delivery of your child. But the benefit of prenatal care goes far beyond labor and delivery.
Our focus is on mom's health from day one of pregnancy. Chiropractic care will help your body efficiently deal with the physical challenges (specifically the neck and spinal challenges) bestowed upon the pregnant woman. We are professionally trained and skilled at supporting mom and baby throughout pregnancy's physical structural and hormonal changes. Our goal in treating expectant mothers is clear, to ease the physical and mental burdens of pregnancy, labor, and delivery.
We invest heavily alongside you to learn your birth plan, stay updated with your child's progress and ultrasounds, and welcome the opportunity to involve spouses or partners into the education aspect of prenatal and postnatal chiropractic care.
So congratulations expectant mothers and fathers and know you have a partner here at our Chiropractic Family Wellness Center to help you through it.