<< Back
Chiropractic Care Benefits Expectant Moms
- Wednesday, August 31, 2022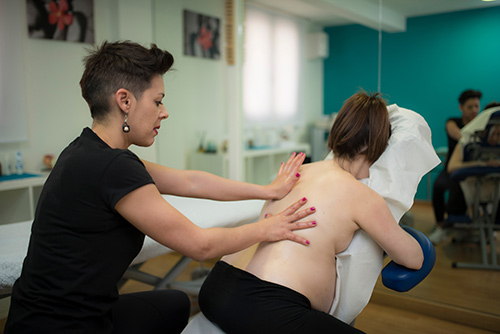 Expecting a baby? New and expectant mothers undergo incredible physical and mental strain throughout pregnancy. Chiropractic care for pregnant women can support an expectant mom with her natural ability to carry a child, help her recover from birth quickly and set both the mother and child up for success in wellness for the rest of their life together.
Here in the Chiropractic Family Wellness Center, we support babies as they grow in the womb and continue that support during the essential time just after birth. Our doctors use the Webster Method as part of a breech protocol if needed. We assure baby's optimal position and presentation, and help mom maintain uterine tonality which correlates to baby's muscle tone as they develop. The birthing process puts an immense amount of stress on both mom and baby's body. Chiropractic adjustments for newborns help align the head, neck, and shoulders that hold tension from their entrance into the World, but also help them adapt to life outside mom's womb and form vital neuro-mechanics which lead to a healthy childhood.
Chiropractic care can benefit both you and your little bundle of joy. Contact our Chiropractic Family Wellness Center to learn more about how this is done.